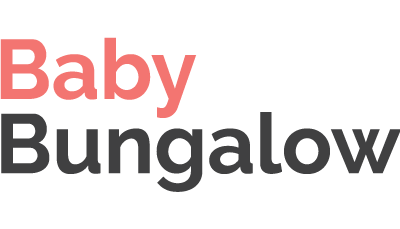 Playgroup/Community Offerings/Workshop Descriptions
Click here to enroll in our classes online!
Playgroups
Baby & Me is a playgroup for caregivers and babies to learn and play with balls, bubbles, music, and a parachute! The playgroup is an opportunity for the babies to develop their pre-language, social and motor skills. Parents can learn about child development and also connect with other parents. Classes are held in South Tampa at Bayshore Baptist Church on Mondays, 9:30-10:15 for crawlers and 10:45-11:30 for non-crawlers.
Growing Together is a five-week developmental playgroup for confidently walking one year olds.  This class is led by a trained facilitator and targets early childhood development through music, singing, rhymes, parachute play, and fine motor objects.  The class targets developmental domains, such as language, cognition, motor skills, and social/emotional development, all using appropriate activities for the one year old who is a confident walker. Caregivers will learn activities that help to develop brain connections and social/emotional skills.
Music & More is a five-week playgroup that nurtures the developmental growth of infants through five-year olds through music.  Music stimulates both sides of the brain and helps develop language, social/emotional, and cognitive skills. A trained facilitator provides a musical experience that includes singing, rhymes, instrument playing, and storytelling.
Wonder Years is a five-week developmental playgroup for two and three-year olds. This class is led by a trained facilitator and targets early childhood development through music, singing, rhymes, stories, and creative age-appropriate activities to promote preschool readiness.
Little Amigos is a five-week playgroup for two, three, and four-year olds led by a trained facilitator that exposes our English-speaking Little Amigos to Spanish through music, singing and rhymes, and activities using conversational phrases in Spanish.
Creative Learning is a five-week playgroup for 3, 4, and 5 year olds that will stimulate your child's creativity, initiative, and cognitive development using science, math, and art play.
Community Offerings
My 1st Year – Infant/Caregiver Support is led by professional child development specialists.  It is inspired by the early childhood approaches of Dr. T. Berry Brazelton and Magda Gerber.  New moms and their babies up to 12 months will experience developmental and emotional support as they move through the transitions of early infancy. Your Confident Baby is specifically designed to promote secure attachments between moms and their babies, laying the foundation for a confident mother and a confident baby.
Fun Friday is a free play time where the children can play on the playground, interact with other children, and parents/caregivers can interact with one another in a relaxed environment.
Workshops
Infant Massage is a three-week course that will strengthen the bond between the caregiver and baby. This workshop is for babies who are not yet crawling.  It is led by a certified infant massage educator who will instruct the caregiver on the techniques and benefits of massage for infants. In addition to bonding, some of the other benefits include brain stimulation, stress reduction, digestive aid, and circulation improvement.
Infant Sign Language is a 2-hour introductory workshop to teach parents 35 American Sign Language signs that infants typically use. When infants are 6-8 months old, they have adequate memory development to be able to remember signs. The workshop is designed to teach adults, so that they can begin using the signs with their infants. Parents who learned these signs tell us that their homes are more peaceful now that their very young children can communicate with them. The children do not attend this workshop.