Blog
Holiday Store 2016 serves more than 1,000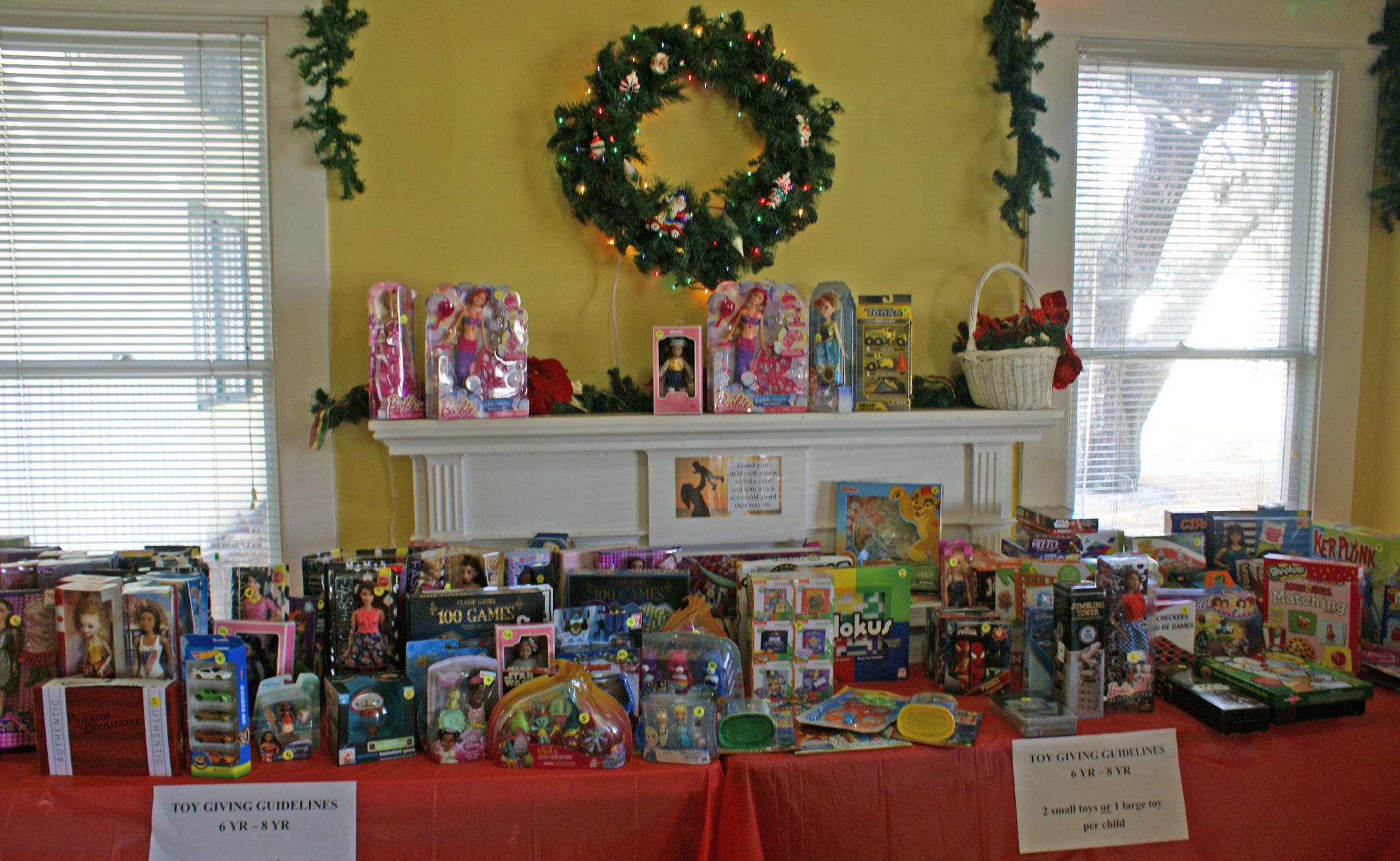 The holidays are all over. The gifts are all unwrapped, the decorations are (mostly) put away, and the kids are back in school. While it all may have seemed to come and go in the blink of an eye, one thing is sure: our annual Holiday Store helped make the season brighter for many children and parents, just as it has for more than a decade.
During this year's Holiday Store, which ran from Tuesday, December 13th to Thursday, December 15th, we were able to provide toys to more than 1,000 children of families who participate in our programs. All of this was made possible by the generosity of our donors, partners, and volunteers, who put forth their time and resources to bring this year's event to stratospheric heights.
Every year, we open our campus on Azeele Street to allow our eligible client families to "shop" for holiday toys for their children at no charge. It's not simply a giveaway: it's an opportunity that empowers our clients to choose the toys that suit their children's needs and Christmas wishes best, while rewarding them for all the work they've put in to making sure their family is strong and their children are thriving.
In the months leading up to the store, we reach out to individuals and organizations within the community to help us collect toys. Many chose to host collection boxes at their place of business, while others elect to raise money among their colleagues and friends, allowing us to purchase needed toys. We also receive donations of wrapping paper, refreshments for our volunteers, and other materials from our friends in the community.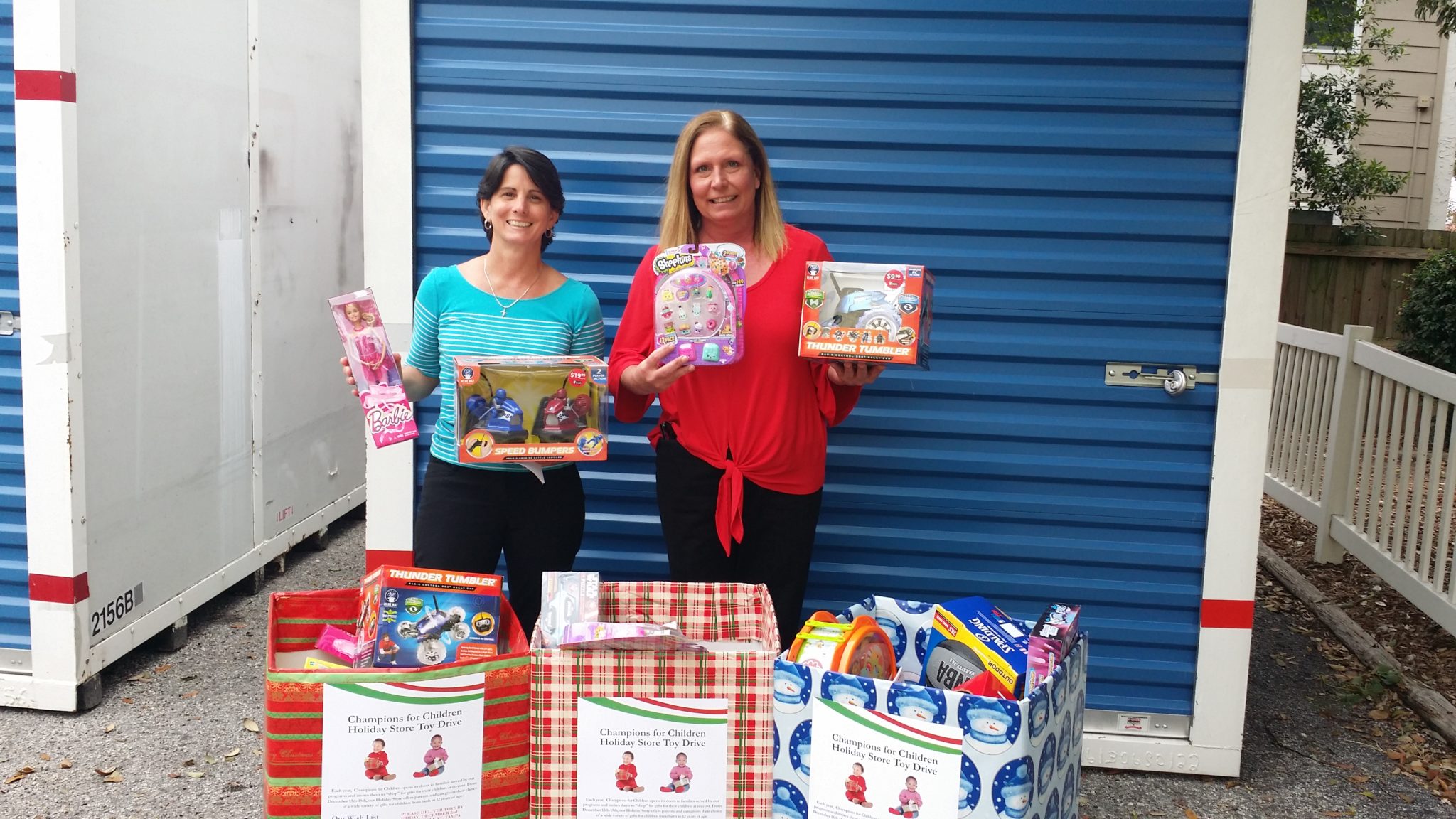 Much of the work that goes into putting on the Holiday Store every year is volunteer-driven. In the days prior to the event, volunteers help sort toys and set up the store inside Baby Bungalow. During the event, volunteers act as "personal shoppers", as
sisting our clients in navigating the store, and help wrap the gifts our clients chose. Once the event is over, volunteers help break down the store and return our campus to its original state.
We can't thank our hardworking volunteers and generous donors enough. Year in and year out, you demonstrate that when this community comes together, there is nothing we can't accomplish. Here's to a successful Holiday Store, and we hope to see you again next year!
Thank you to the individuals and organizations who made the 2016 Holiday Store a success
The Saunders Foundation
AnswerFirst Communications, Inc.
AnswerFirst Cares, Inc.
Smith & Associates Real Estate
Kohls Department Stores, Inc.
Syniverse Technologies, Inc./ Employee Association
Balance Tampa Bay
Davis Island Residents
Stephanie Davis
STARS Athletics
Stahl & Associates Insurance, Inc.
Ameriprise Financial
United States Bankruptcy Court Middle District of Florida
Brown & Brown of Florida, Inc.
Brittany Kirby
Marykay S. Lazzaroni
iQor Global Services, Inc.
American Momentum Bank
Lennar Homes
USF Pediatrics
Seeger Counseling
Shirley Maxwell
John T. McManus
Kathleen M. Heide
Myria S. Evans
Kim Hartney
Anonymous Contributions
The Goddard School For Early Childhood Development
Hill, Ward, & Henderson, P.A.
Arcis Investments, Inc.
Stephen Valeri
Tri Sigma Alums
Scott Guenther
Progressive Insurance
Stephanie L. Fletcher
Rossi Ramos
Earl of Sandwhich
Patrick Stratton
Anne Gormly
Thomas B. McCoun
James P. Emerick
Paul A. D'Agostino
Jana Rawls
Jessica Scherzer
Andrew Vasquez
Publix Super Markets, Inc.
Stefanie Wertovitch
Jean E. Decker
Nicole Price
Jimmy Johns
William P. Avella
Jennifer Tanacs
Polly G. Horne
Rich Strehl
Bruce E. Savage
Bonnie Turner
Maureen L. Gallegher
Carol P. Campbell
Wilson D. Ayala
Michel Poklepovic
Lisa Y. Bingham
Susan L. Butler
Anne H. Arsenault
Stephanie L. Fletcher
Suzanne Gellens
Cynthia Xenick
Jill Norris
Jane E. Kerwin
Posted by Jovahn Huertas on January 20, 2017
Categories: Blog