Kids on the Block
Kids on the Block (KOTB) is a troupe of educational puppets that perform personal safety education shows about Child Abuse Prevention and Bullying & Stereotyping Prevention for Hillsborough County public and private elementary school students. We have partnered with the school district since 1994 bringing performances directly to students during the school day. The shows provide children with knowledge to recognize inappropriate, harmful behavior and seek help. KOTB is unique because it takes its messages directly to children and they write letters to the puppets after the performances which are used to identify students who need further help. By working together with schools and community partners to enhance the personal safety and character education curriculum, we can ensure that children in our community can grow up free from child abuse and bullying to achieve their highest academic and personal goals.
Kids on the Block Performances:
Child Abuse Prevention Show
This program is presented to third grade students by extensively trained educational puppeteers to explain child abuse and neglect. By listening to the puppet characters' age-appropriate stories and asking questions, students learn that abuse is never their fault and to use the "NO, GO and TELL" safety message.
Bullying and Stereotyping Prevention Show
This program is presented to fourth grade students and creates an awareness of what constitutes bullying, and encourages empathy for the victim. Respect of physical, developmental, and cultural differences is also addressed. Students learn to "Recognize, Refuse, and Report" bullying to promote school safety.
"We appreciate your interest in our programs, our booking system will be up and ready soon (October 2019). Please come back later or contact Claudia at cfernandez-buces@cfctb.org for more information". Thank you!
Click for more info on show booking
Shows can be booked by any Hillsborough County public or private school between the hours of 8:30 am to 2:00 pm (8:45 -1:45 for 3rd grade show).
1 hour per show; if more than 5 classes in a grade level, please book 2 consecutive shows with a 10 minute break in between.
No stage is necessary. Puppeteers need a 10 ft. cleared indoor space to place their stages with room for the children to sit on the floor. No chairs or tables please.
Puppeteers will provide the student letter form for the number of students designated by your booking information and will bring these letters on show day.
Kids on the Block Works!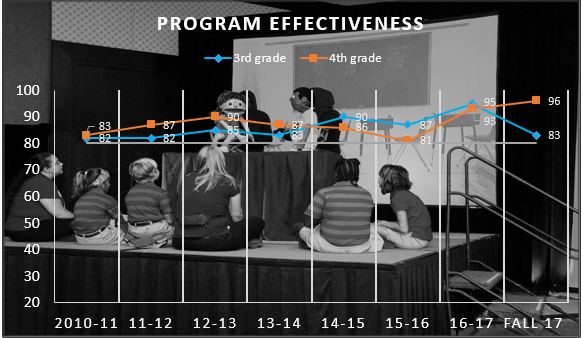 Read More...

At each Kids on the Block show, pre- and post-tests are administered to a sample of students in attendance. In addition, after show activities are graded and the results are shared with the booking individual.

KOTB measures its success and effectiveness through a collaborative effort with the University of Tampa. Sociology students at UT have developed a rigorous qualitative research methodology to analyze and code the 3rd and 4th grade students' post-show letters to KOTB.  Effectiveness is measured by the percent of letters containing mention of KOTB skills from a 25% random sample of schools who have scheduled KOTB. Through this process, KOTB regularly exceeds its goal of 80% of letters displaying these skills.

Funding for the Kids on the Block program is through the generosity of the following:
Altrusa International of Tampa/Wilma B. Hogan Foundation, Inc.
Community Foundation of Tampa Bay
DeBartolo Family Foundation
Hillsborough County School District
Mabel & Ellsworth Simmons Charitable Foundation\
The Saunders Foundation
Suncoast Credit Union Foundation
Jabil
William Stamps Farish Fund